« Days 22 - 27 - Long Days, Longer Nights | Main | Single Digits »
March 21, 2010
Days 28 - 33 - A little pain can dim the blue skies
Weight 171
TMI Warning - High
The editor-in-chief has delegated blog updating to the copy-editor so we can continue to document this journey and adventure. Through a combination of charades, instant messaging, and sign language from Michael this is Claire offering an update to you today.
So the good news is that 1) only 10 radiation and 1 chemo treatments remain, 2) a suction machine arrived to help with the troublesome mucous, and 3) we have a plan for hydration. Challenges continue as Michael struggles with maintaining weight, eating, speaking, while dealing with the ever present mucous.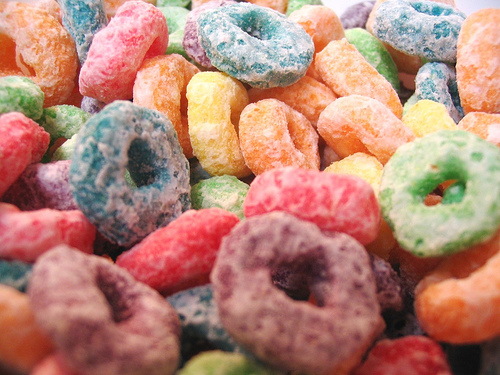 Today we were greeted by a cool, foggy morning and Michael was pretty upbeat as he managed to work successfully through the morning mucous routine while remaining calm and avoiding the gag reflex. This brought a smile to his face which was great to see. We went for a short walk as Michael was craving any of those sugar-laden, preservative-loaded cereals he ate as a kid. He brought along his trusty companion of a cup of warm water but, while spitting and hacking all the way to the store, his morning cheerfulness came to a sputtering halt. "It's funny how a little pain can dim the blue skies," he said after stopping behind a bush to deposit some goo.
We walked out with a compromise to what he wanted. We bought an organic grain honey-cheerio type cereal of which he ate about 3 spoonfuls. We're going back for the Fruit Loops and the rest later. The kids however were grateful!
So, the details......
Michael's weight today is down to 171 pounds as he has been having a hard time taking in calories the last few days. This is not because he is nauseous, not because he can't swallow, but because of all the damn mucous in his throat. It accumulates and when he tries to expectorate it triggers his gag reflex and causes him to vomit til the dry heaves come. Not good. It gets us all down, especially Michael. In one of those rough moments yesterday Hannah approached Michael and said: "Even though you're going through this, I still love you very much". That's some kid!
In meeting with Dr. "Hee-Hee" Lee on Thursday a concern came up over dehydration. As a result, we are now traveling to Santa Rosa Infusion Center every other day to get 2L of IV fluids. This is good. While we were there on Thursday Michael was tended to by Nurse Debra. She is a very gentle, soft spoken person who happened to mention that she had a patient a while ago who had similar mucous problems. She suggested a humidifier and a suction machine. The humidifier is meant to help keep things viscous (it doesn't really) while the suction machine, powerful enough to suck your tonsils out if you're not careful, is meant to help clear the stringy stuff out, which it does with great effectiveness.
Mike, the Apria technician came by late on Friday evening delivering the machine and running us through the operation. Michael tried it and a huge smile spread over his lips, he turned to Noah and whispered "Dude, wanna hit?"
A shout out to Heidi, Tricia, and Susan for a wonderful "caregiver" evening at Studio E last night. They colluded and arranged all the schedules and logistics (except a good map) to get me out for a night. It was a great to see you all (TMc & DMc too) and great to see Kenny White in his John Barbados's and little pork pie hat.
We continue to be ever grateful to Grandma Teresa. Laundry, dishes, sweeping, reading books to kids: these things never got done as quickly and the gardens (front and back) are taking on shape, form, and color.
We are also ever grateful for all of our radiation drivers, those who shuttle the children to and from school, those who offer encouragement, love and support from near and far. We love you and can feel the collective energy as we enter the countdown to April 2nd.
Posted by Claire at March 21, 2010 11:36 AM