« April 2010 | Main | June 2010 »
May 22, 2010
Turning the corner
Posted by Mick
I was IM-ing with Dr Pat, Lizard Man, the other day and frankly admitted that I felt like I was trending toward the positive. I was a little shocked at my admission because I have become accustomed to the same old line "can't talk, feel like shit". Well the "can't talk" bit is still there, but the "feel like shit" is now fleeting. There are days I feel more like gum on the sidewalk or a cigarette butt, which is far better than feeling like shit IMHO.
I am feeling even better today, like I have turned a corner. The treatment for what I had (head and neck cancer, occult tumor) is so brutal, maybe the worst treatment say my Drs, that recovery is often very slow, painful, and depressing. It has been all that for me, but today I feel pretty good.
Yesterday I met with the radiation Dr and he wanted to look down my throat with his scope which is really not very nice but I had to oblige him. He was looking for a few things: general condition of the mucosa, quality of the secretions, amount and quality of sores, constriction, and lastly but not least-ly any evidence of disease, also known as recurrence.
He couldn't quite get it down far enough to see much other than secretions, so he gave up but added, rather nonchalantly I would add, "well, you're not going to have a recurrence anyway".
"What?" I managed. It was a shock to hear that in that moment. The utterance was so unexpected, yet as the words and meaning settled into my being, I was relieved - an odd feeling these days.
He swiftly added the common caveat, "you never really know about these things" but then said again, with confidence and certainty, "you're not going to have a recurrence". I think time stopped for a few moments as that sunk in. Oh, yeah, this could come back!
Extrapolating the data, there is about a 20% recurrence rate for head and neck cancer so for him to say that with so much confidence, I don't know, maybe gave me confidence? Turning it around, it means there is an 80% chance I will not have a recurrence and those are pretty good odds. So I continue to trend toward the positive.
The Dodgers in first doesn't hurt either.
Some thank yous:
There are scores of people to thank with all earnestness and humility. From Massachusetts to West Cork to London to Hong Kong to Petaluma my life has been filled with the most loving thoughts for my well being. While being the sort of non-believing kind, I nonetheless feel blessed far beyond what I deserve and incapable of communicating what it means to me to have so many care so much. All of you have touched me deeply, in the best place in my heart and I do not rightly know how to thank you all for your continued wishes.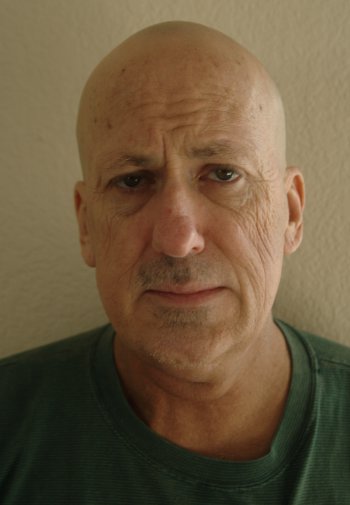 Thank you so very much to (in no particular order) Liam "a card a week" Casey, Joe Park, Eleanor Welham, Paul Gribben (justwrite.us London), Declan, Suzy and all the McCarthy's, Tess my wonderful mother-in-law, Noah the gift that keeps on giving, Mark "activate the Omega 13" Doolittle, Diana Drips, PJ the eternal light of lights, Esin, Tricia Burt, Susan Hazy, Mike V, Mike D, Kaleena, Scott H, Chris Arteberry, Heidi F, Claire's staff from the Americas, Tony Mac (how's the craic?), cousin Julie, Amber, Angela Garvin, Tom and Claudine merci boucoup!, Julia and Martin, the Thursday morning supervision group Lisa and Judy (first with flowers!) and Myra, Drs Hill and Shulman, my brother Ron and Sue, my sister Sherry Fisher and all the Ohio gang, Brain and Paula, Kevin and Zoe, the amazing Holly Hamm, Betty and Bette, Nina and Brian, my brother Dr Pat Lizard Man and Brenda, Mom, Dr Low at Capella University, my brother Yrag "I drove from Hollister to see you for 2 hours and it was worth it because I beat you at cribbage" and Patty, Candy from Gualala and her dog, my brother Bob and Colleen, Joel and Courtney, Rose Kruger, Meaghan, Dona Shine, my best buddy Jeanine and all the Beets, Mary Alice and Maribeth, Nathanial and Jeanette, Stephanie and Eric, Allison, Finghín and Hannah, Dean Tyler Morris the brilliant one, chef Caroline, Maayan, Shugri, Bobbie, Jody and Phil, SOS Willits and SOS Santa Rosa, Diana Harris, Tamara Lemesh, Michelle, Marisa, Lori, Martine Lappe, Patrick and Michael, The Freemans, Rachel and Adam, Adriel, the much loved and missed Kelly McCarthy, cousins Andy and Becky, Carolynn, my sweetheart niece Donna (hang in there kid) and Chad, Heidi and Nick and Gabby, Mark and Holly, John Downs, Jude, Karen and Randy, Robo, the Hopes, Linda Martel (I hope you feel better soon), the beautiful Lori Annoreno, Paul and Linda Conneally, the talented Robin E, my 510A buds, Mary and Vanessa ...
UPDATED: I cannot forget the people at the Cancer Survivors network, who help my virtual hand through all this. Thanks to you all.
I know there are more and please don't be offended if I left you off because you are in my heart if not in my chemo brain.
It's not like I'm forgetting the #1 person. Claire Maria McCarthy has been stalwart and unconditional in her care of me. This goes far beyond what marriage means in my book. Her tolerance is mighty, her skill unparalleled, her strength awesome, and her love bottomless. I love her dearly and look forward to rebuilding our life together.
UPDATE: Claire threw out her back. I'm trying to do more, but am failing. Her back is sore and she's doing Advil and bed rest and knitting.
Posted by Michael at 11:11 AM
May 16, 2010
Checklist Revised
Posted by Claire
Many of you have asked for an update on the checklist... anything off the list? how is the list going? any progress on the list? So I thought it a good time to update. Overall, improvement can be shown, but moving at a snail's pace.

Here is the original list with updates posted in parenthesis.
- high blood pressure (LOWER)
- thrush (BETTER)
- high heart rate (NO)
- weight loss (NO, gained back 3 lbs)
- dehydration (NO)
- peeling skin (neck) (NO - looks like a great farmer's tan)
- dry skin (body) (YES, BUT BETTER)
- smelly mouth (BETTER)
- interrupted sleep (YES, Definitely)
- fatigue (YES)
- mouth sores ("like a million paper cuts") (YES, but improved)
- afraid to swallow (YES)
- pain in swallowing (YES)
- radiation burn (NO, all healed)
- acid reflux (YES)
- loss of voice (hard to talk) (BETTER)
- gag reflex (SOMETIMES)
- vomiting (BETTER)
- depression (YES)
- anxiety (BETTER)
- hair loss (YES, see previous post by Mick)
- mucus, mucus, mucus (YES, but changing)
- lack of taste buds (BETTER)
- general malaise (BETTER)
Equipment/Medications/Aids:
- feeding tube (YES, exclusively)
- suction machine (NO - IT'S GONE)
- ativan (SOMETIMES)
- SSD cream (NO, radiation burn healed)
- diflucan (Just finished another course)
- pain meds as needed (Advil)
Posted by Claire at 04:11 PM
May 15, 2010
Sweet Finghin
I have always said that Michael and I have amazing children, and we do. I know it. Here are some sweet Finghinisms:
********
Finghin often asks me to show how many days on my hands until... his birthday, Christmas, next playdate, etc. The other day he asked me to show how many days until Michael would be feeling better.
********
Another other day, Michael was going through one of his oft daily coughing/hacking episodes seated on the edge of the bath. Finghin came to him, placed his hand on Michael's bald head and said that he had to take his medicine like the doctor says and then he will feel better.
Yes. I cried too.

Posted by Claire at 09:46 PM
Dancing
Posted by Claire
Hannah and I have been know to throw on some dance music every so often and rock out/work out around the house. Favorites include electronic/house dance tracks like Leftfield and Faithless with the old reliable being rocking out to Muse. Today was one of those days. We had Afrocelt playing, pumping up beat, getting into it when Michael came downstairs to fill up his water jug, and..... he joined in!!!! It was very cool, some grapevines, jamming, step, squat, punch, YAY! He did great, it was fun, we laughed, we got the blood flowing....and then he had to go lay down!
Hannah says we should do it every day.
I agree.
Posted by Claire at 09:37 PM
May 09, 2010
9 May - Happy Mother's Day
To all the moms out there, thanks for being our moms. You hold us when we cry and make our lunch and cry for no reason other than we brought you a flower.
Special thanks to mom Claire for her unwavering, vigilant mom-ness taking care of 3 kids (if you count me), Grandma Teresa, and Grandma Mickey.
I say that especially for Claire because these days I am frustrated and grumpy and she takes the brunt of it. The ENT Dr last Thursday told me it's likely what's causing the sores in my mouth is fungus and I need more meds to take that away. Ugh. The sores are not super bad, but they are always with me and tend to peak when I rinse which is about 1000 times a day. My throat is dry and I feel like I'm constantly gagging. Fun.
I do feel some positive movement - I have a bit more energy - but
it's not enough. I noticed I have a new, chemo related patch of baldness, right at the back which has not yet grown back. If I let the hair around it go I look kind of mangy so I have decided, for the meantime, to go Kojack. The feeling is odd, the look is awful, but it's better than the mangy look.
I look old. I am skinny (158), saggy, short, and useless. If it were not for school I would feel completely without meaning, seriously. I know I mean something to someone, but I mean personally, to myself. I don't do anything, can't help anyone, can barely talk, and sit around miserable pretty much all day. If the sores would go away that would be huge. Followed by being able to swallow. Then at least I'd feel somewhat normal. If I didn't have mlb.com as a constant companion I'd feel very alone.
That last sentence made me think of Claire and Noah. It is because of them I do not feel alone. Claire is always ready to hold me when I feel like I cannot take it any longer. The times this has happened might occur just after I've vented my inner process at her, yet she has the understanding and grace to hold me. She is a wonder.
Noah spends silent hours here during the week when he is not working, sitting with me and my kids, playing or just being. His influence is calming and full of care. He is ready to perform any task, no matter how menial if it will help Claire with her day. He is solid gold. I am so grateful to both of them.
I graduate in 3 weeks so I have a lot of work to do. I miss not being in the world and am looking forward to rejoining it, and seeing all my friends again soon.
Michael
Posted by Michael at 10:05 PM
May 02, 2010
May 2nd - Q&A
I decided to feature a Q&A this week as I gathered up comments and questions from emails, phone calls, and in person conversations. I figured if one person has a question, it may be on someone else's mind too.
Q. Is Michael driving?
A. No.
Q. Is Michael able to take any food by mouth yet?
A. No, all feedings are through the PEG tube.
Q. When will the PEG tube come out?
A. No date has been set. It will be removed once Michael can take in sufficient calories by mouth to sustain his health.
Q. Is Michael catching up on his sleep?
A. No. Michael still does not sleep through the night, is very fatigued, and is a spontaneous napper.
Q. I wanted to invite Michael to an event this week, is he up for that?
A. No.
Q. Is Michael on line? Is he answering emails?
A. Michael is on line as he is participating in an on-line class at Capella University in order to graduate. He also checks out baseball and other sports on line, but generally is not returning emails at this time.
Q. Is Michael up for visits?
A. Depends on the day, please check in with me if you would like to visit.
Q. Will Michael take my phone call?
A. Probably not yet.
Q. How is Michael's speech?
A. Michael's voice continues to get stronger and he no longer talks in whispers, but mucus continues to interrupt conversations.
Q. Is Michael in constant pain?
A. No. Michael has episodic pain events, most of which do not last very long, but can be very intense.
Q. How is Michael's mood?
A. Michael wants this to be over so badly. He is depressed, frustrated, tired, weepy, and emotional, but has moments where a ray of hope comes through and he smiles.
Q. Is Michael bed bound or can he get up and walk?
A. Michael is not confined to bed. He can get up and walk around and does so several times a day.
Q. Does Michael go outside for walks?
A. Michael needs to be very careful with sun exposure due to the radiation, so at this time chooses to do his walking indoors.
Q. Has Michael gained any weight?
A. Yes!!! He has gained back about 3 pounds and is now at 160 pounds.
Q. What does the formula taste like?
A. Michael administers the formula through his feeding tube, so it has no taste that he can register unless he vomits and the he says it tastes like sour milk.
Q. What can I do to help?
A. Keep up the good thoughts and vibes. It does help. I will, and do reach out when I need something.
Q. What is it like without Grandma there?
A. We all miss her very much. The kids continue to sleep in "Grandma's room". But we are glad that she arrived home safely and was greeted with open arms by her other grandchildren (get well soon Katie).
Q. How are the kids coping with Michael's illness?
A. In general they are coping well. We talk with them often, get them to talk about how they feel, and make sure they know they are loved and supported. Finghín will sometimes offer Michael something, like a glass of water, as a way to help. It's very sweet. Hannah is a bit reserved but hugs Michael daily.
Q. What are you doing to take care of yourself?
A. Nothing! Maybe in September :)
Q. Can Michael help in any way around the house?
A. Yes, he can and he does. Today he did some laundry, folded clothes, tidied up the kitchen... I am so grateful!
Q. When does Michael graduate?
A. May 29th.
Q. What do you have on the needles at the moment?
A. Knitting a very cute girl's dress.
Q. Are you still working from home?
A. Yes, with occasional trips to the offices in Santa Rosa and Santa Clara. I am so grateful to everyone at Agilent for their amazingly wonderful understanding and support. My home office is all set up. I am pretty much on the phone all day in meetings (hence the busy signal if you try to call), and am keeping up with all of my work commitments.
Q. What else?
A. Happy Birthday to dear Tyler. We love you much. Gary, thanks for making the trip up to see us. We love the BIG t-shirts and it was fantastic to see you on Saturday. Michael is demanding a rematch!
Posted by Claire at 08:51 PM