« May 2010 | Main | October 2010 »
June 30, 2010
No evidence of disease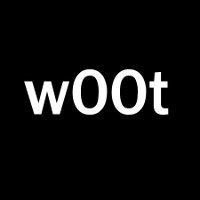 I toyed around with toying around with anyone who is interested in this news but decided that I am too grateful for all the amazing people in my life who have gone out of their way to tell and show me they care to mess around like that.
Dr "Hee Hee" Lee, Doc Nuke 'Em, the radiation oncologist called and said of Monday's PET/CT scan "everything looks fine, there's no abnormal uptake anywhere, see you on your next scheduled visit". In other words there is no evidence of disease. It looks like they got it all.
I just got off the phone with #1 son and he said "That makes it official, right? You're a cancer survivor!" I guess so.
I am overwhelmed. I don't really know how to feel. It seems like I've been without good news for such a long time that I can hardly believe it.
Now it will be a series of PET/CT scans as part of follow up for a few years until the 5-year mark when they claim you are a "long term survivor" which doesn't say much about statistics. But, this is definitely good news and I am very happy to be able to share it with whoever wants to know.
Meaning of word w00t from Wikipedia:
The term w00t is a slang interjection used to express happiness or excitement, usually over the Internet. The expression is most popular on forums, USENET posts, multiplayer computer games (especially first person shooters), IRC chats, and instant messages, though use on the World Wide Web is by no means uncommon.
Posted by Michael at 11:08 AM
June 21, 2010
Moving forward
Things are moving forward here despite latent side effects from treatments (numb digits and hearing loss). I am back a group supervision even though I do not have clients (yet!). I am really happy to be getting back into the groove.
Speaking of which, many of you responded when we opened our SOS (Support our Students) non-profit psychotherapy office in Santa Rosa. Now that I am just about ready to head back to work I am excited to announce that we are moving forward with trying to open an office in Petaluma where I will continue my internship.
SOS (www.soscounseling.org) is a 501(c)(3) non-profit agency which began in 1991 and has developed into a highly awarded collaboration with the Sonoma State Counseling Department and its graduate training clinic, Santa Rosa Rotary, Santa Rosa and Sonoma County Schools, local foundations, and many other community supporters.
Our mission is to help students and their families find personal, academic, and social success. We provide free counseling services to schools and a low fee/sliding scale to the community.
SOS Counseling Services are available to people of all ages - adults, couples, families, children, adolescents, and groups. Our service provides Spanish and ASL counseling.
We are looking for funding, office space, and, eventually, furniture. We are hoping to find donated space in an existing office that the lessee or owner would allow us to occupy as a tax write off. We need one office approximately 200 sq. ft., but would love that plus a larger room for families and groups. We'll consider anything to get our services to the very needy in Petaluma.
If you have contacts in Sonoma County who might be interested in supporting or wish to donate to our push to provide free and sliding scale mental health services to south Sonoma County, please drop me an email (michael@soscounseling.org) or call me on 707 799 9500.
Best,
Michael Morris, MFT Intern
Posted by Michael at 10:39 AM
June 11, 2010
still corner turning
I'm feeling pretty good these days, more energy, and stamina. I still tire easily but this week I have been planting veggies in the garden, playing tennis with Finghin (I tire in 15 minutes), playing music (I return to band practice this Sunday!), attending group supervision at the clinic (no clients yet), housework, and finishing up an online class to make the MA official.
As a result of my my growing availability around here, Claire has been forced to focus her attention more on her job. It's a good thing I guess, putting the pressure on me to step up.
I have a PET/CT scan on the 28th that will determine if they got it all, so it's my first major milestone, post treatment (fingers crossed!).
I still have problems with my throat. talking for even a short time is difficult, painful, and tiring, so I'm still not too good for phone calls. Swallowing is still a problem as lack of moisture combined with thick, rubbery mucus make everything difficult, sometimes very painful. It feels like I've plateaued at this place this week, with no real improvement.
I have less mucus, and that's good, but it's still a problem.
I hope everyone is doing great. I am trying to decide what team to support for the World Cup. Cheering for the US feels too nationalistic and cheering for Cameroon too chic. I've decided to support Uruguay because it's probably the most interesting name for a country and comes from an Indian term meaning "river of the painted birds" which sounds nice.
Best,
Mick
Posted by Michael at 05:10 PM