"It's like we're a whole different book!" — Clinton Conant, proprietor of Red Beard Coffee, Dodge City, KS
The way we're doing this trip – drive for 5-8 hours, find a KOA or other reasonable campsite, crash, repeat – we're really not taking time to enjoy the local vibe and while we're fine with that, sometimes you find a special place when you don't really mean to and it makes you want to stay just a bit longer. We found that place this morning in Dodge City, and that place was Red Beard Coffee.
We had a kinda trip hangover and weren't digging the humidity (Kansas City is worse) and we (I) needed a coffee, a mocha (almond milk, no whip, no foam), desperately. Finghin found a place and the vibe was perfect. Think for Petalumans Acre Coffee without the pretentiousness of being hip. These guys make a great coffee, a great mocha, and have great swag.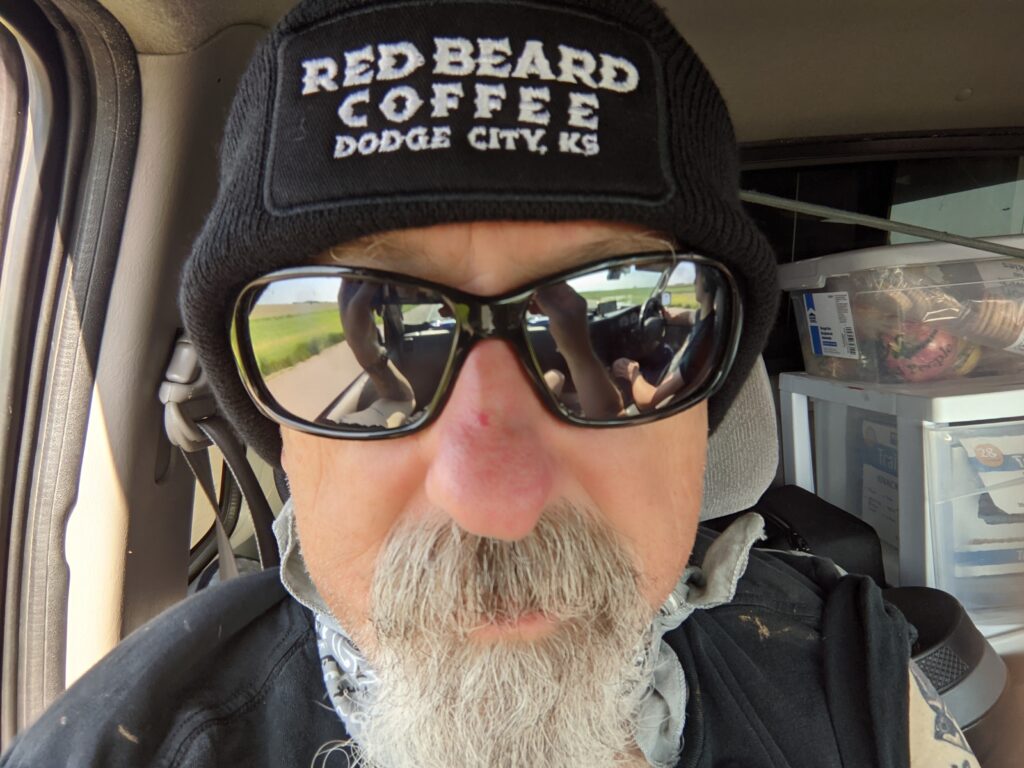 I spoke with Clinton Conant and regret not asking for a selfie with him, Mr Red Bread himself. He was friendly and we talked covid and his business during covid, He said during the lockdown the business managed to do well and after 3+years of operating they are doing well. I was so glad to hear that and happy for Clinton. So happy in fact that I bought a cap (above) and a mug! If you're in Dodge City, go say hi and get something!
Ok today was special for another reason. Today FInghin drove 5 hours through Kansas. On freeways. With no help from me. He's doing so great and is super responsible. He's still a lazy teenager, but, you know, he's really an awesome person.
One of his goals for the trip was BBQ in Kansas City so we went to Joe's Kansas City BBQ, "The Original Gas Station Restaurant"!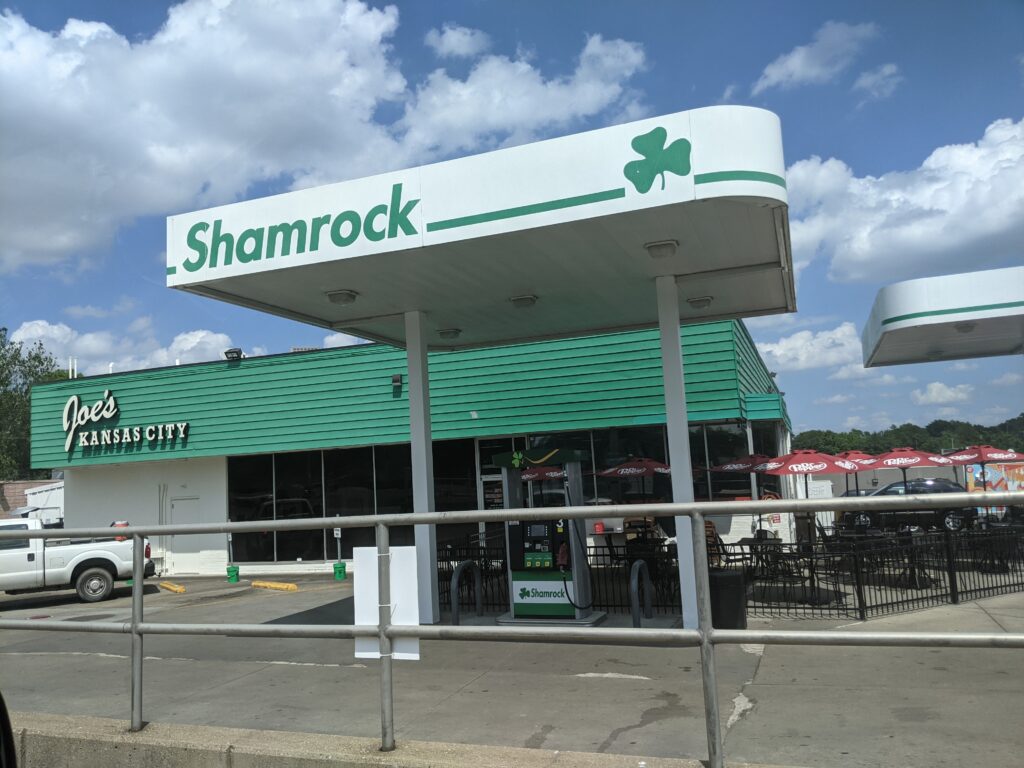 The ribs were great! We got them to go because the place was packed and a line out the door. One of the dining advantages of the lockdown is most restaurants now have curbside figured out and there's was easy to navigate. We waited about 15 minutes, or about as long as we would have waited to sit at a table inside. We got the bones and came to our KOA and scarfed!
We are beat and gonna watch BoJack Horseman now. Tomorrow is Casey, IL and Friday is Columbus, OH and Sherry!!!!
No images today, well one maybe. Turns out Kansas has a Cowschvitz.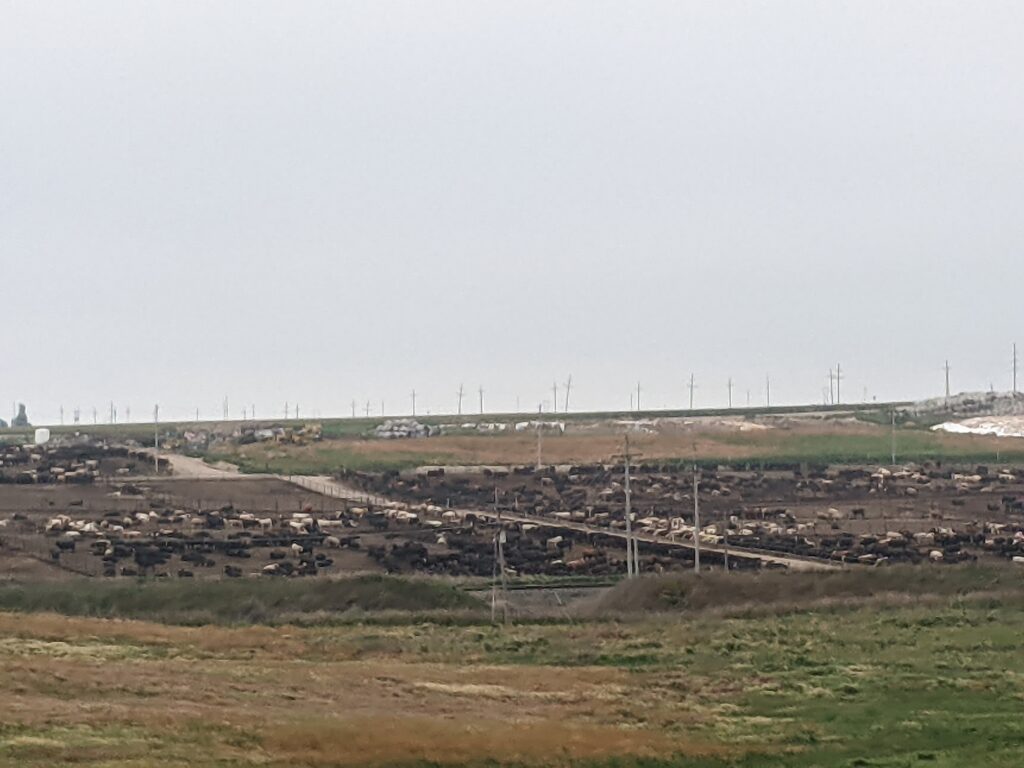 We eventually stayed at a crappy KOA outside Kansas City, KS. Well, i=the KOA was fine (we had a cabin) it was the weather that was crappy. We couldn't tell the difference between air and water in our lungs due to the humidity.